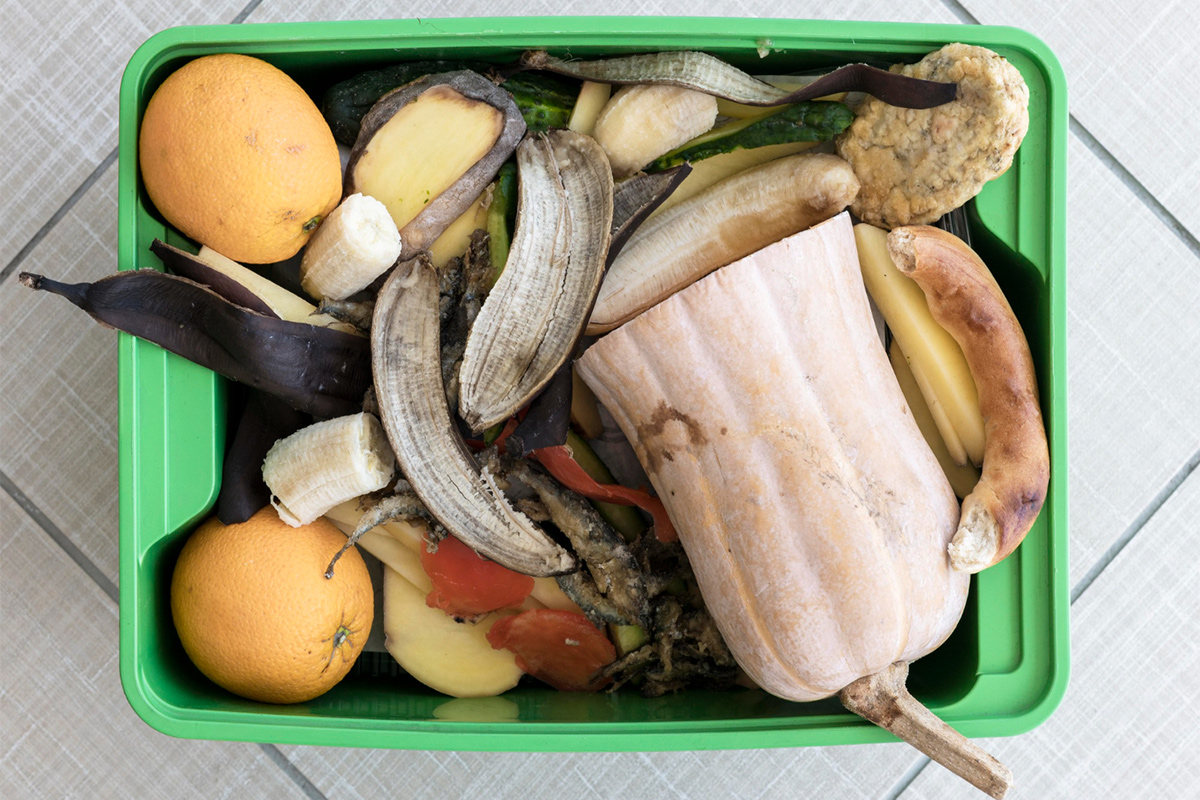 Práve jedlo a nealko nápoje nás pritom vyjdú v priemere o takmer štvrtinu viac, než na začiatku roka. No aj napriek tomu Slováci paradoxne práve potravinami stále plytvajú. Ročne skončí na Slovensku v koši v priemere 100 kg jedla na osobu. 365.bank preto poukazuje na viacero spôsobov, ako možno odľahčiť rodinný rozpočet rozumným nakupovaním potravín a neplytvaním. S cieľom optimalizácie financií stojí za úvahu prehodnotiť aj stravovanie v reštauráciách.
Hoci miera zdražovania pomaly klesá, celkovo narástli ceny za jedlo a nealkoholické nápoje k mesiacu august v porovnaní so začiatkom roka v priemere o 22 %. Kým v minulom roku sme urobili nákup za 100 eur, tento rok nás stál o 22 eur viac. Jedlo je podľa prieskumu 365.bank pre viac ako polovicu Slovákov tou najnákladnejšou položkou, ktoré musia mesačne zaplatiť a celkovo predstavuje približne pätinu ich rozpočtu. Po potravinách sú to aj pravidelné mesačné výdavky spojené napríklad s bývaním (17, 6 %), ďalej pohonné hmoty (12,7 %) a treticu uzatvárajú výdavky spojené s úhradou záväzkov voči bankám (11,5 %). Desatina populácie pritom míňa aj na kratšie pravidelné výlety.
Na potravinách sa dá ušetriť pomerne jednoducho
"Pri potravinách a jedle existuje niekoľko spôsobov, ako efektívne hospodáriť a vďaka tomu ušetriť. Základom je plánovanie. Nákupný zoznam potravín môže pomôcť vyhnúť sa zbytočnému míňaniu a impulzívnemu nakupovaniu jedla, ktoré nakoniec ne(s)potrebujeme. Trvanlivé potraviny je výhodnejšie kupovať vo veľkom alebo v rodinnom balení, pri ktorých môže byť jednotková cena nižšia. Peniaze možno ušetriť aj vďaka predajným akciám, zľavám či vernostným kartám," hovorí Linda Valko Gáliková, vedúca PR v 365.bank.
Narastajúce ceny potravín sa pritom odrážajú aj na cenách služieb v gastre. Tie v porovnaní s minulým rokom vzrástli o 15 %, a tak nás aj obedovanie v reštauráciách s denným menu vyjde viac. To môže navýšiť mesačnú spotrebu domácnosti o desiatky eur. Pre mnohých ľudí je to nezanedbateľná suma, čo sa ukázalo aj v prieskume 365.bank. V ňom kvôli financiám vyše štvrtina opýtaných (26,2 %) uviedla, že za výdavky, bez ktorých by sa zaobišli, považuje práve kaviarne či reštaurácie.
Aj napriek vysokým cenám sa s jedlom plytvá
Náklady na stravu možno podľa Valko Gálikovej znížiť aj tak, že jednoducho nebudeme jedlom plytvať. Podľa údajov Ministerstva pôdohospodárstva SR skončí na Slovensku v odpade v priemere 100 kg potravín na osobu ročne. Mrhaniu potravinami pritom tiež možno predchádzať niekoľkými spôsobmi.
V prvom rade si treba urobiť poriadok v chladničke a rozplánovať si vlastnú spotrebu jedla na odporúčaných sedem dní. Okrem toho je dôležité sledovať a rozoznávať údaje, ktoré sú na výrobkoch uvedené. Ide najmä o rozlišovanie dátumu spotreby a dátumu minimálnej trvanlivosti. Prednostne by sme mali skonzumovať tie potraviny, ktoré sa blížia k dátumu exspirácia.
Znehodnocovaniu jedla v domácnostiach možno tiež predísť aj ich správnym skladovaním, prípadne zmrazovaním sezónneho ovocia a zeleniny, pečiva či mäsa a mäsových výrobkov. Takto sa nám podarí ušetriť nielen peniaze, ale tiež znížiť uhlíkovú stopu a minimalizovať množstvo potravinového odpadu. Ten má totiž tiež veľký vplyv na životné prostredie a klímu, pretože je ďalším zdrojom emisií skleníkových plynov.
Zdroj foto: Freepik
---
[1] Prieskum pre 365.bank uskutočnila agentúra 2muse v júli 2023 na vzorke 1 008 respondentov.